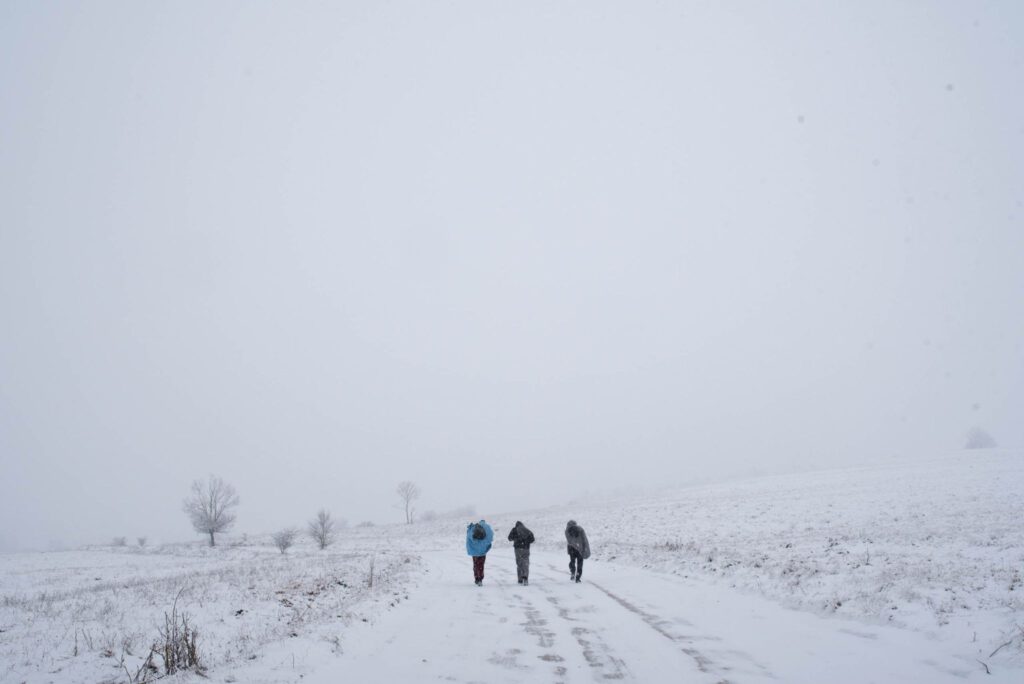 They take the sleep out of our eyes / MITTWOCH, 27. JANUAR 2021 UM 20:00 
In the last three years Bosnia and Herzegovina became one of the last remaining hotspots of the Balkan Route. While in 2017 750 people crossed into the country, the UN´s refugee agency UNHCR recorded the arrival of almost 68.000 since 2018. Most are hoping to transit through EU member state Croatia but end up stuck because Croatian border police systematically – and often violently – push asylum seekers and migrants back across the border.
Around 6,500 migrants and asylum seekers live in official reception facilities, around 3000 person living outside of reception centers in places like abandoned buildings, tents, and makeshift camps. The harsh Bosnian winter deteriorates this already strained humanitarian situation. With temperatures falling way below zero, life in Bosnia became for many a question of survival.
The documentary photographer Vincent Haiges worked the last two weeks in the region and will share his impression and images. During the talk he will also place the situation in Bosnia in a wider political context of the current European Union border policy.
Zoom Meeting:
https://zoom.us/j/96558209353?pwd=SWIyTUxCNE1MZjlTQWpDY0x5THdzdz09
Meeting ID: 965 5820 9353
Passcode: 777424
Vincent Haiges, *1988 Germany, is a documentary photographer working on contemporary social and humanitarian issues. He holds a master´s degree in Political Science from the School of Oriental and African Studies (SOAS), University of London.