Erde-Workshop with Alina Dzeravianka and Sveta Husakova
Floral images of Tegelsee / silkscreen printing workshop
Saturday, August 12, 1-3pm
Address: Strandbad Tegelsee /Zentrum für Kultur und Erholung
Schwarzer Weg 95, 13505 Berlin
Hosted by: Neue Nachbarschaft/Moabit and Moabit Mountain College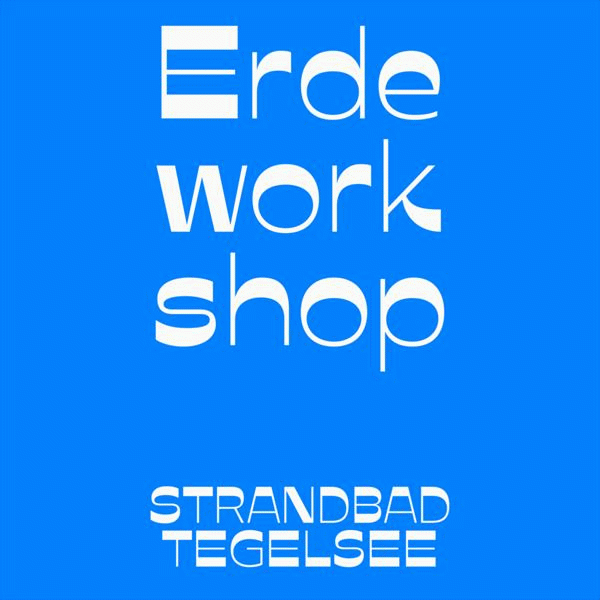 Alina Dzeravianka and Sveta Husakova invite you to join a silkscreen printing workshop "Floral images of Tegelsee", where you can create and print your own design inspired by the wonderful floral world around Strandbad Tegelsee. Together with artists you will collect plants and blooms from the local area, and transform them into design motifs by using different visualization techniques, presented at the workshop. Created patterns and designs can be printed on t-shirts or bags (please bring your own plain color item).
Sveta Husakova is an artist and designer from Zburazh, Belarus. She studied textile and surface design in Berlin and worked many years for different brands and projects, creating textile prints and embroideries, new materials and surfaces, art objects and more. Now her activities are about collaborations, sociality, interactivity and ecology in the local context.
Alina Dzeravianka is an activist and cultural worker from Brest, Belarus. She works a lot with cultural and art projects, socially engaged cultural activities, research and NGOs. She was a director of Brest Fortress Development Foundation (2013-2022), co-leaded the research project "STATUS: Role of Artists in Changing Society" (2022) and many others.
Alina Dzeravianka and Sveta Husakova are part of RaipoArt collective in Belarus
The participation is free of charge, prior registration is not required.
The Erde-Workshops are led by the members of Moabit Mountain College and invited guests with a focus on artistic practice in connection with ecology and sustainability. Strandbad Tegelsee serves us as a very special open-air laboratory.
Erde-workshops creates an easily accessible offer for the participants: all activities don't require professional skills, and are open to people of all ages. There is support, discussion and practical work. All workshops take place at Strandbad Tegelsee, aim to develop this place as a nature resort towards sustainability, and create a practical platform for the knowledge exchange and crafts related to the questions of ecology, sustainability, and healing.
Erde-Workshop is a part of the two-year collaborative project
Artistic Ecologies: New Compasses, Tools and Alliances conceived in collaboration with WHW, Zagreb, the Rijksakademie van beeldende kunsten, Amsterdam, and Neue Nachbarschaft/Moabit, Berlin.
The program is co-funded by the European Commission's Creative Europe program and Foundation Between Bridges.